A Family Day At The Orchard
Yesterday we spent part of the day at the Russell Orchard with my family. It was wonderful to spend the time with my dad, stepmom, little brother (who is now driving I must add), hubby and little boy - all together in a place that I went to with my dad as a child.
First we looked through the pumpkins, then we walked around the animals to find the largest pig on the planet, then we took a hayride around the apple orchard and lastly we ventured through the house of food.
The weather was perfect and the day was one I'll cherish.
It is worthy of noting that it is nearly impossible to capture Cameron on "film" these days... 2 year olds aren't nearly as good of subjects as they are when they're younger.
Pumpkins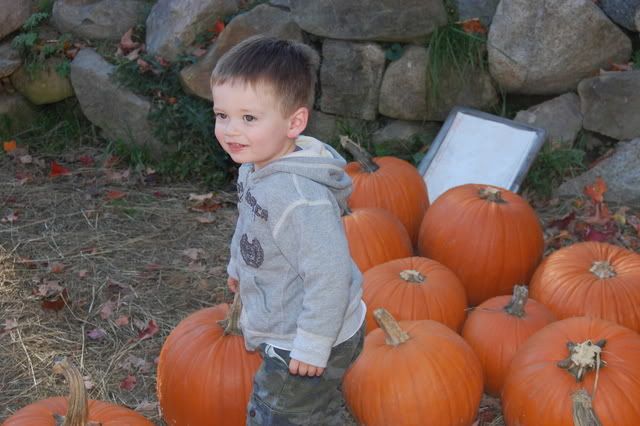 (note the child not willing to stand still for a millisecond)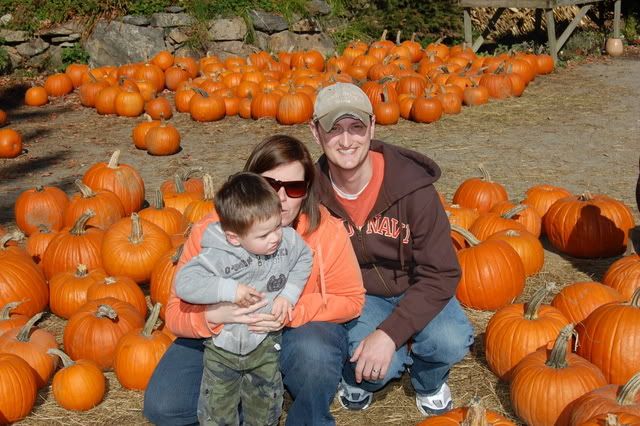 Time to chase the geese (literally chased them into the water and around the land yelling "squak squak" - it was a riot, I wish I had it on film)
Too cute - my dad and Cameron looking at the largest pig on the planet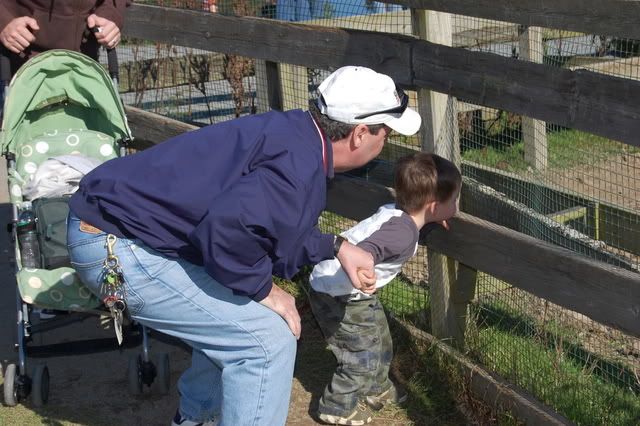 "BAAAAAAAH"
We thought this was fitting (again: note the child not willing to stand still for a millisecond)
Time for a ride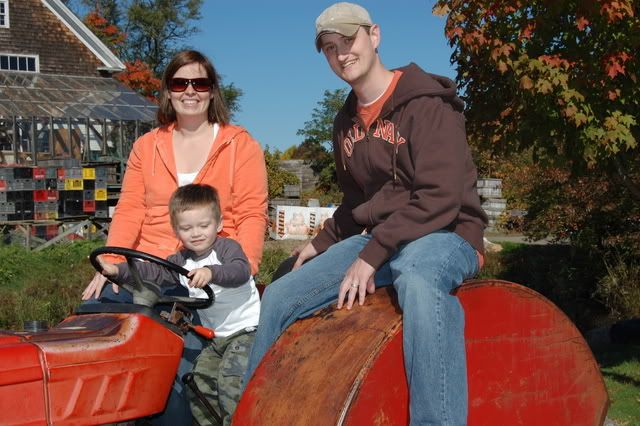 Hay ride - all aboard!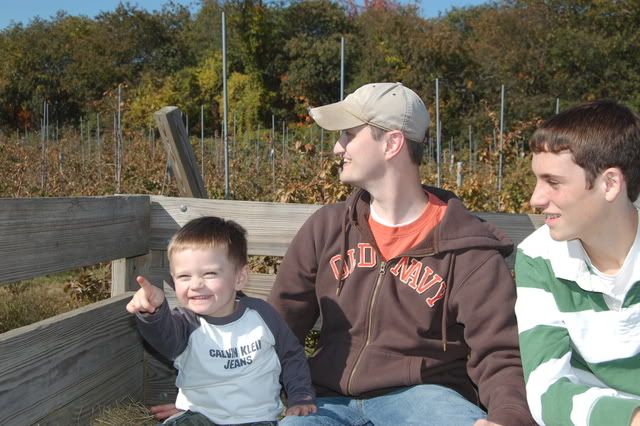 "APPLES APPLES APPLES" he is aggresively pointing out during our hay ride through the apple orchard
"Ah, this is the life"
Time to help myself to the fare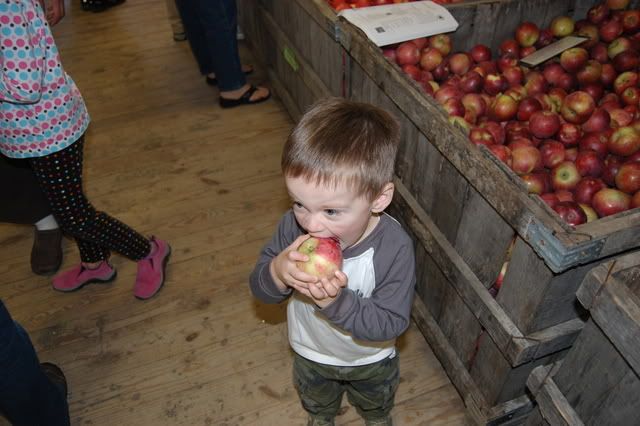 Running around the decorations my dad put out just for him yellling "HALWEEN HALWEEN"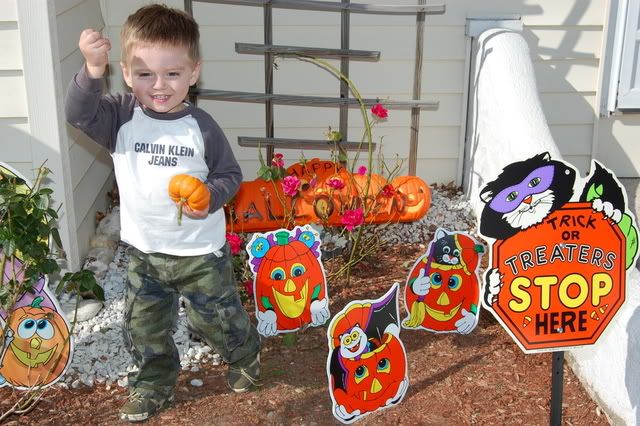 "Yeah, it was a fun, busy day, so what. So what it is 71 degrees out and I have on my new winter hat. So what. Now I see you..."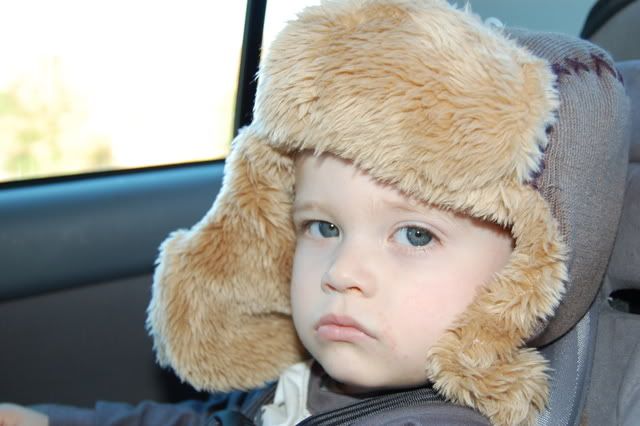 "Now I don't"